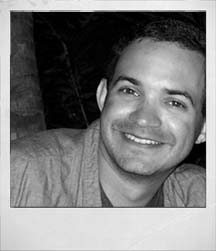 Holding more than 20 years of design experience with a majority of that time spent developing his custom web design skill set, Seth continues to create and design in multiple media for business and pleasure.
His educational background includes a Bachelor of Fine Arts degree in Computer Illustration and a Master of Fine Arts degree in Computer Animation from SCAD.  One project he is currently working on include his knotting business Simply Knotty, where he creates knotted jewelry, accessories, toy, and more. Another project he has been working on is his webcomic Table Talk which is a slice of life comic based on stories from his family and friends as well as his own.
Please see his individual site for details on upcoming sales of his work and more information regarding his personal art career outside designing for SRV Design.